COMPANY OVERVIEW
Saudi Tabreed is a pioneering District Cooling Service Provider (DCSP) that develops sustainable District Cooling Schemes for some of the most important urban mega development projects in the Kingdom of Saudi Arabia and across the Gulf region. Through the provision of the latest eco-friendly cooling and conditioning systems, Saudi Tabreed is supporting the transformation of innovative urban development while reducing carbon emissions, optimizing energy consumption, and preserving the environment in accordance with the UNSDG's and the Kingdom's Vision 2030.
ENERGY WELL SPENT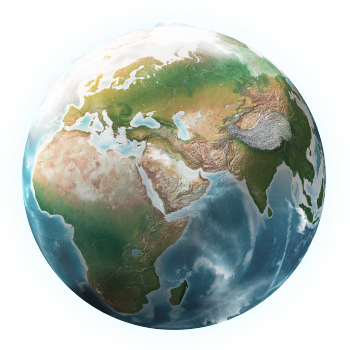 Growth Strategy - Optimizing Energy Consumption
With Offices in Riyadh & Khobar, Saudi Arabia, Saudi Tabreed is a Closed Joint Stock Company. Its shareholders are Vision International Investment Co., Tabreed UAE, IDB Infrastructure Fund (II) "Mena Utilities" and Al Mutlaq Group.
The company, which is currently running a contracted capacity of 751,000 TR of refrigeration across the Kingdom of Saudi Arabia, has expanded substantially since its establishment in 2006.
Saudi Tabreed develops invests and maintains district cooling schemes on a Build Operate Own / & Build Operate Own Transfer (BOO/BOOT) basis with a strong track record delivering reliable and economically efficient District Cooling Services for Airports, Government buildings and landmark real estate developments, including urban mega projects.
The company's differentiator is a robust financial base that allows it to offer clients flexible, long term contracts that provide efficient and eco friendly cooling, while maximizing on economies of scale, effectively reducing the cost of construction development, operation and maintenance costs of cooling infrastructure, and cutting energy consumption.
Facilitated by the ambitious Vision 2030 and by leveraging the possibilities of new technologies, Saudi Tabreed has evolved to new heights over the last decade and a half.
The company is now serving the cooling requirements of a large and ever-growing portfolio of public and private mega projects in Saudi Arabia and throughout the GCC and is committed to broadening its portfolio across the wider geographical platform as an evolved utilities solution that creates value to the bottom line, improving economies, protecting the planet and elevating the quality of life for our communities and for generations to come.
Vision & Mission